History and Plan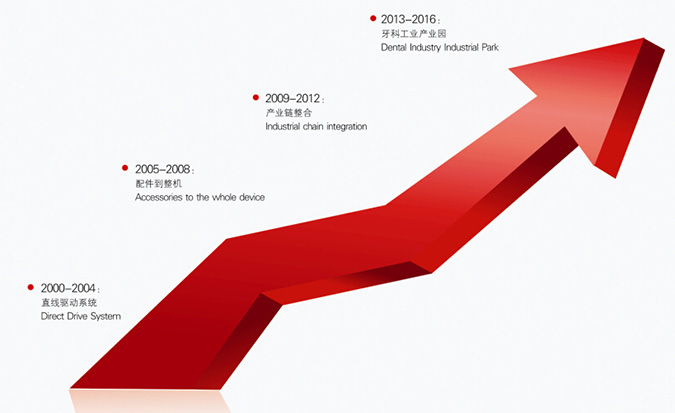 Development Diagram
2000-2004
We at that time mainly produced the RY actuators of dental equipment and our market share was 80%. In 2003, the SARS swept the world including China and Xiaotangshan Hospital was taking the great responsibility to save patients. We provided Xiaotangshan Hospital with more than 1000 actuators to enable the medical workers to operate hospital beds electrically rather than manually, significantly improving the working efficiency.
Dental Equipment
2004-2008
Not limited to the accessory production, Runyes started to produce medical equipment, such as the tabletop autoclave, X-ray machine, dental unit, etc., successfully realizing our first transformation.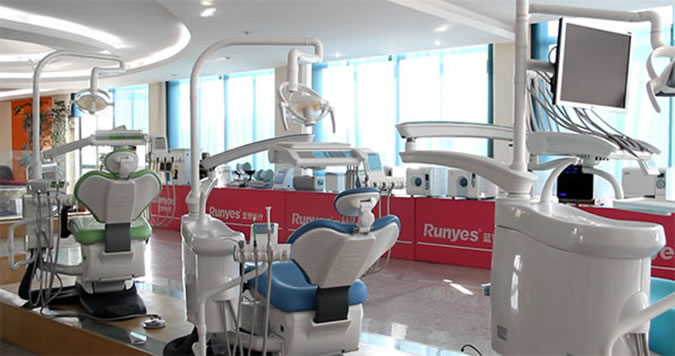 Dental Equipment
2008-2012
In addition to the production of medical instrument, we integrated our industry chain and made full use of our resource to establish the magazine of Fashionable Dentist, the BuyingHall company and the central science and technology park in Jiangbei district in Ningbo City. We excellently achieved the second transformation.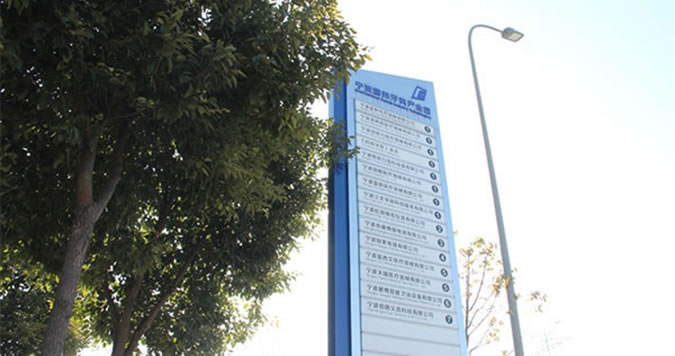 Baiyixing Company
2013-2016
Thanks to our integration and resource sharing as well as concentration on the dental industry, Runyes has become an innovative enterprise capable of creating new values for customers. By virtue of our strong production capacity and impeccable market network, we have established cooperation with domestic and foreign tycoon in the dental industry and founded the Industrial Park of Dentistry in Ningbo City. This is our perfect 3rd transformation.
In the next three years, the tasks of Industrial Park of Dentistry are:
1. Continuing to focus on the dental industry; integrating advantages and sharing resources from home and abroad; promoting communication between domestic and foreign companies and providing a platform for them to overcome common technical problems together; achieving complementary of advantages between domestic private enterprises and multinational companies to seek common development.
2. Establishing a clinical training center for dentist to keep up with the cutting-edge technology, such as the implant technology; training session about implant technology will be held every month; dental implant experts will be invited to give lecture and onsite operation; trainees can easily learn the MegaGen implant technology via real-time video.