Dental Chair / Dental Unit, CARE 33
Runyes' CARE 33 dental chair has frame and telescopic arm molded by premium aluminum die castings, as well as one-piece baseplate made by PU; it makes extremely low noise and has excellent stain resistance. Our dental chair and delivery system adopts computerized intelligent system that is configured with three reserved positions and two multi-purpose keys, which can be simply set to realize any possible functions.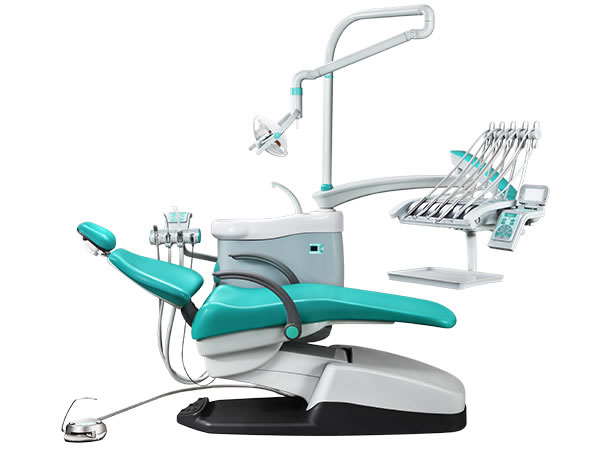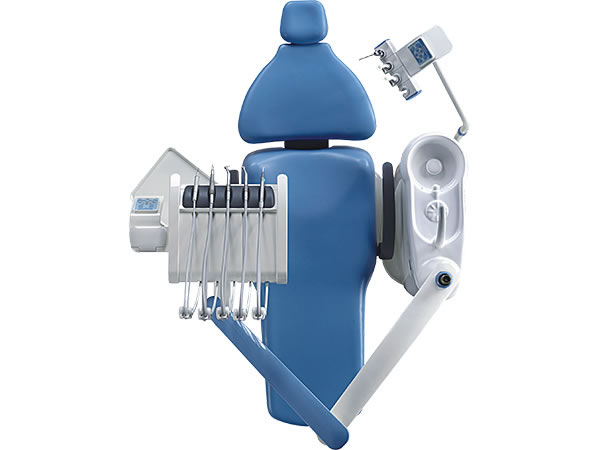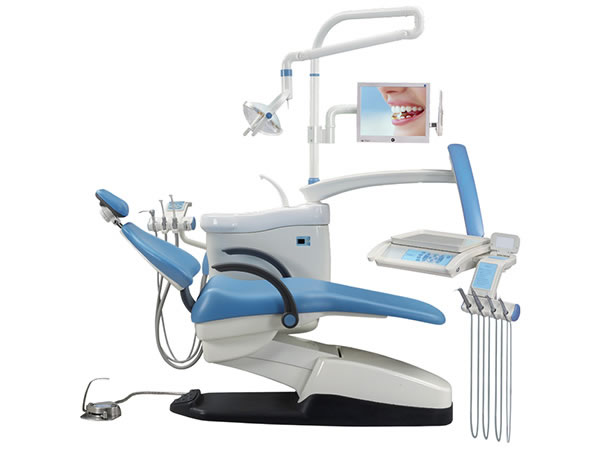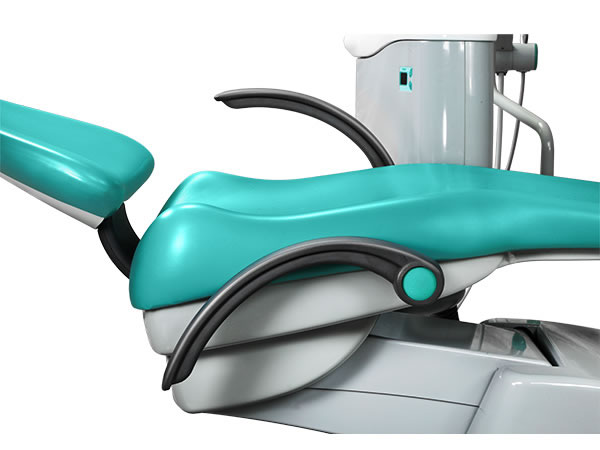 The dental unit allows 90° right angle rotation so as to facilitate the four-handed dentistry; the instrument rack has the function of automatic detection; the chair and equipment can be interlocked; moreover, during the operation, the function keys on the instrument tray will be automatically locked to avoid misoperation.
Standard Configurations
1. This chair mounted dental unit has 2 sets of 3-way syringes that can achieve constant temperature water supply;
2. A water temperature control system with the adjustable temperature range of 35-45℃;
3. A saliva ejector featuring time-delay function;
4. A unique foldable light panel for the viewing of X ray film
Optional Configurations
According to different user needs, our dental chair can be optionally equipped with:
1. Intraoral camera system
2. Curing light
3. Teeth cleaning machine
4. Built-in/ external base cabinet
5. Chinese brand LED light
6. US imported LED light
7. Nurse's stool
Daily Maintenance and Notice
Please remember to power off this dental instrument after work.
1. Please reserve enough moving space for the dental unit during operation.
2. After adjusting the position of headrest, please make sure that the headrest is locked before use.
3. Please clean or change the filter element of water filter in time.
4. In order to extend the lifespan of bearing, please do not make the turbo handpiece work under too high pressure.
5. Please do not switch on the turbo handpiece when there is no bur on it, otherwise, the service life of turbo handpiece will be severely shortened.
6. This intelligent medical apparatus can timely discharge the water from the air filtering and pressure relief valve.
7. Because the oral light is coated with reflective film, do not clean it with rough wipes and try to minimize the times of wiping.
8. The oral light in use has very high temperature and do not touch it.
9. When replacing the bulb of the oral light, please do not directly touch the new bulb, for the grease on the hand may result in the blast of the bulb in use.
10. Do not switch on the water heating system when there is no water.
11. Heavy items should not be placed on the instrument tray.
12. After operation, the seating position will automatically return to normal position.
13. Please keep a dry and clean working environment for the dental unit to extend its service life.