22L/17L CLASS B Tabletop Autoclave / Steam Sterilizer (LCD Display)
European Class B, 3-times Pre-vacuum, LCD display
Runyes is a specialized tabletop autoclave producer taking the lead in acquiring the manufacturing license; and our pre-vacuum autoclaves have passed national special test.
Model:
SEA-22L-B-LCD 22L Tabletop Autoclave
SEA-17L-B-LCD 17L Tabletop Autoclave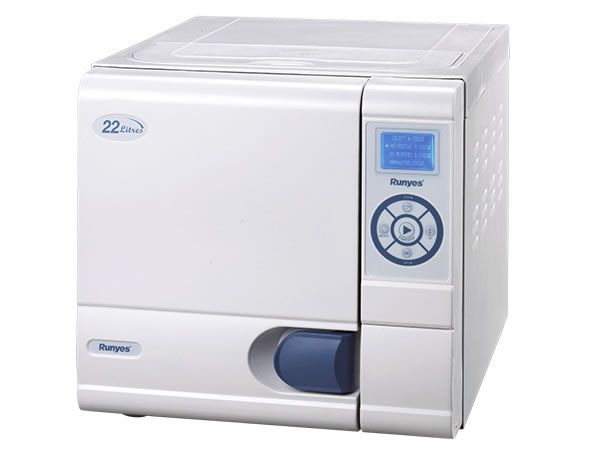 SEA-22L-B-LCD 22L Tabletop Autoclave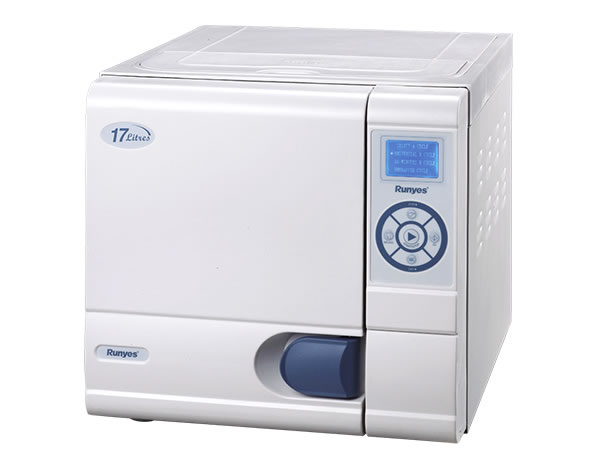 SEA-17L-B-LCD 17L Tabletop Autoclave

Parameters
Power supply
AC240V/AC220V/AC110V
Frequency
50/60Hz
Type of plug
European standard/ American standard/ Customizable
Max. power
22L : 1800W, 17L: 1800W
Current
10A
Volume
22Liter /17Liter
Working temperature
121 ℃ , 134 ℃
Special use
Kill the active HIV, HBV, prions of mad cow disease, spores, etc.
Drying process
Strong powerful drying
residual humidity <0.2%
Display
Broad LCD screen, multi-language, customizable
Characteristics
1. This intelligent table top sterilizer features microprocessor control, automatic fault diagnosis and an imported accurate Motorola sensor.
2. Temperature difference during the sterilization process is ±0.5℃.
3. User-friendly interface, easy to operate
4. B&D/Helix test and vacuum test can be used to detect the performance of tabletop autoclave.
5. This tabletop medical autoclave can automatically clean its inside pipelines every 100 times after use, so as to keep the pipeline smooth.
6. The drying time can be adjusted as per customer needs.
7. Omron pushbutton has the service life exceeding 10000 times.
8. LCD screen clearly displays the curve of sterilization process.
9. Language, date and time can be easily set according to user needs.
10. Imported silicon tube is resistant to high pressure and high temperature.
11. Open-type water tank can be easily cleaned to inhibit chloramphenicol.
12. There is an alarm for water shortage and overflow.
13. Water quality sensor ensures the quality of distilled water, reducing the failure rate of autoclave and extending its service life.
14. One step molded chamber is manufactured from imported 304 stainless steel.
15. A safety valve can ensure the medical sterilizer release the inside pressure in emergency.
16. Double door lock system consisting of mechanical lock and air lock can make sure that the tabletop laboratory autoclave cannot be opened before the pressure inside the chamber decreases down to zero.
17. Multiple protection systems can effectively guarantee the safety of workers.
18. Air conditioning system can cool the autoclave to and protect it from overheating.
19. The autoclave is molded using ABS plastic.
20. The configured water pump is imported from Italy.
21. The imported vacuum pump works more thoroughly and efficiently.
22. A printer is optional; the standard configuration includes built-in USB module that can record the whole sterilization process
23. This tabletop autoclave is preferred sterilization equipment for dental clinic and hospitals of stomatology, cosmetic, orthopaedics, etc.